Posted By:

Dark Emperor

Comments:

0
Wave-Gotik-Treffen 2009 – May 29, 30, 31 and June 1 2009, Leipzig, Germany
I was pretty excited about going to WGT 2009 since I've wanted to attend this festival since 1999 when I saw a VHS tape of this festival.
So after arriving on Frankfurt the day before and doing some sightseeing I embarked on my way to the airport to catch my flight to the Leipzig / Halle airport. After going through security and having some problems with my camera gear, I was cleared and ready to get to my gate just to find out I was placed on the STAND BY list, I was pretty pissed off about since I purchased my ticket since January! And I arrived to the airport 3 hrs before the flight. Waiting impatiently until my name was called out to get a 'real' boarding pass, but at when people started boarding I got my seat on the plane and I was psyched about it. I was able to notice plenty of fellow festival goers in the waiting are around the gate and inside the plane.
After a very short flight (50 min or so), we arrived at the airport and I scrambled to the baggage claim area and got my super huge traveling backpack with all my camping gear. I made my way to the train station and purchased a ticket for the next train going in the direction of Leipzig, and I was able to see even more concert goers arriving from different flights and other parts of Germany.
As I arrived to the Leipzig train station it was pretty simple to figure out how to get to the Agra Messepark where the camping area, the marketplace and one of the stages where located, just follow the people dressed in black and you can't go wrong. So I took the tram headed in that direction.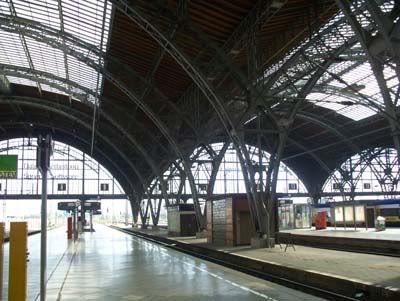 Since it was my first WGT I decided to get the real experience and camp instead of finding a hotel or hostel, a task that would have been nearly impossible since all the reasonably priced accommodations have been taken very early (January or even before!) and there were only a handful of hotels with rooms available and all of them over 100-150 euros per night. So if you are planning on attending this festival it would be wise to start your preparations since early in the year.
As for my camping experience, if you don't want to camp out by yourself or if you are traveling alone, I would suggest that you try to find other people to camp in advance. I found a group of great people over facebook that invited me to join their camp, and this was one of the best parts of the festival since you get to really meet other people and hang out during your in between time of watching bands or after you return from a long day of music and performances.
After getting of the tram I arrived to the ticket office and collected my press pass as well as exchanged my camping ticket for the camping wristband and the official program that was included in the purchase of the camping ticket, and let me tell you that this beautiful book with the full program and band bios is worth the camping ticket price alone, plus it's a great souvenir of this festival.
I arrived around 6 pm so I had plenty of time to setup my tent before the sun went down. The campground is huge in size and if you get there late you might be stuck with a bad camping spot so be sure to be there early. After setting up your tent it's time to do a quick run to get supplies (beer, etc) to the super market that is near the Agra Messepark because they close at 10 pm and you will be stuck buying stuff at the gas station located exactly in front of the main entrance to the Agra Messepark and it's very over priced and the selection is not good. Also if you are traveling from a part of the world that is not used to paying for deposits for bottles be prepared to pay around 8 cents for glass bottles and over 20 cents for plastic bottles, so don't be surprised when you pay for the deposit of the bottles and the deposit for the beer case. All of this money can be received back when you take all your bottles back on Monday or any other time that the super market is open.
Day 1: Friday, May 29
Location: Kohlrabizirkus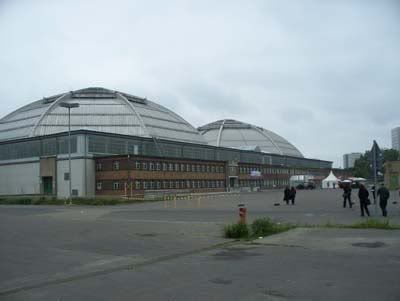 15:30 Unsun

After listening their debut album "The End Of Life" I was very interested in watching this Polish band live. Unsun is a Gothic metal female fronted outfit that excel at playing the genre that so many bands are these days playing.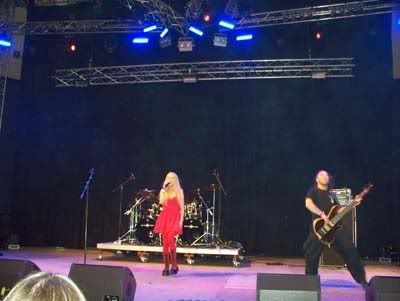 I was a bit late for the begging of their set since I had some problems trying to figure out how to find the venue, but I managed to find it by following fellow concertgoers. I missed the first few songs and therefore I was not able to get better photos of the band but you will be able to find some pictures taken from the crowd here.
Unsun's set was pretty short, only 30 minutes, but the band put a very solid performance and I think it was a very solid opening for the festival (in this venue).
16:20 Dies Ater
After 20 minutes for a quick sound check Dies Ater was ready to start and I was ready in the photography pit to get some good shots of the band. I did not know what to expect from this band since I did not do much research on them before coming to WGT, and I was surprised to see this band come out on stage with corpse paint and playing some blasting Black Metal. While I was not expecting this band, it was a nice change from most of the bands performing at WGT.
This German band played 40 minutes or so of blasting symphonic Black Metal that was very well received by the crowd and had most people there head banging from the beginning to the end of the set. I will definitely be looking for this band's releases once I get back home.
17:20 Sanity Obscure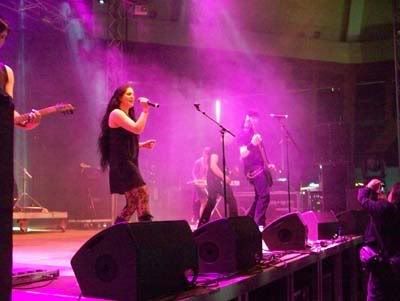 Sanity Obscure was another band that I was very interested in seeing perform live, since I recently heard their debut album "Springtime´s Masquerade" and it was an interesting mix of Gothic / Doom Metal that is not as common these days. I am a very big fan of this genre of music so I'm very critical of bands that play this genre and I must say that this German band is one of the best I've heard in the last few years.
The female vocals perfectly complement the dark melodies created by the guitars and keyboards. This band features the perfect balance of Doom elements with Gothic elements something that is very hard to find in new bands. The band's energetic stage presence made their set on the best of the day. I will be expecting this band to only get better with their future releases.
Sanity Obscure Picture Gallery
18:20 Noctiferia
Noctiferia is one of the bands that I was waiting to see this day, since they have been around from almost 17 years. This band from Slovenia has changed genres between Symphonic Black / Death metal to Industrial Metal most recently. Their style can be compared somewhat to Samael and even sometimes to Pain, this being said, I was ready to be blasted away by the intensity of their music.
The band has been promoting their 2006 album "Slovenska Morbida" and according to their site, this performance was going to be the last on the promotion of the previously mentioned release.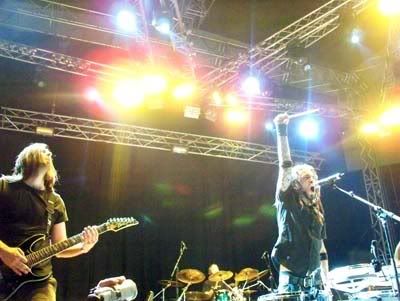 The band's set was pretty intense and very well executed showcasing all their best songs perfectly. I must say that I'm a big fan of the extra percussions provided by the band's vocalist Gianni. Overall the band's sound was pretty strong and well mixed and their performance was one of the best I've seen for an Industrial Metal band
19:20 Katra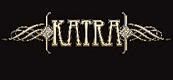 Katra is a band (and the name of their lead singer) that hails from Finland. I was very pleased with their debut album titled "Katra" that was latter released under the name "Beast Within" featuring the same songs sang in English. Katra's resume includes performing in Eurovision, and several of the band members play in other Finish bands.
I was a bit late for Katra's performance since I was interviewing My Dying Bride, but I got back on time for the last 4 songs which featured "Kuunpoika" which is a cover of "Hijo de la Luna" by Mecano and it's an amazing version. I must say that while Katra's music is not extremely groundbreaking or original it's a very solid Gothic Metal that any fan of the genre will be pleased to listen to. Also Katra's stage presence is very imposing and she brilliantly takes into action all of the songs.
20:20 Autumnblaze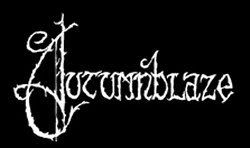 I was very excited after learning that Autumnblaze was back together in 2008 and they were working on a new album, but when I learned that I was going to be able to watch them live at WGT I was ecstatic, I've been a fan of all the stages of this band and all of their recordings, so I was not going to miss the opportunity to listen to my favorite songs live.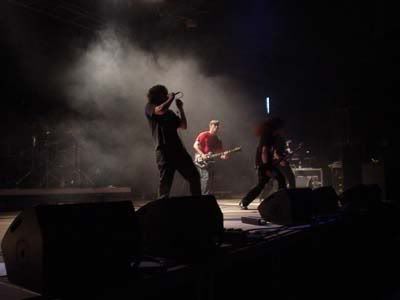 Much to my surprise Autumnblaze's performance was pretty energetic and intense. The band performed a wide variety of songs that where very high in intensity and resembled the old school Autumblaze more than the 'newer' releases from the band. I was blown away from start to end of this performance. The guitar work was classical Autumblaze, and the vocals provided the right amount of intensity and emotion to the music. It was nothing less than what I expected from this band.
After witnessing the band's only festival performance of the year I am more than excited to hear their new album "Perdition Diaries"
Also check our interview with Autumblaze here.
21:20 My Dying Bride
Týr was originally scheduled to go on stage at this time, but they had some problems getting to Leipzig so My Dying Bride stepped up and traded places with the band. I've been a fan of My Dying Bride for over 15 years and I have been waiting forever to watch them live (since the have not played in the USA in MANY years). So this band was one of the main reasons I was at WGT 2009.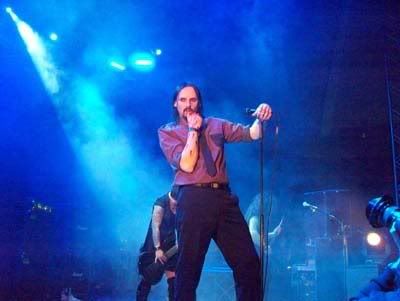 Standing eagerly at the photography pit the band started their performance with Fall With Me and I was hooked from start to end, here is the full set-list before I talk more about the performance:
Fall With Me
Bring Me Victory
From Darkest Skies
And I Walk With Them
Turn Loose the Swans
She Is the Dark
Catherine Blake
The Dreadful Hours
The Cry of Mankind
My Body, A Funeral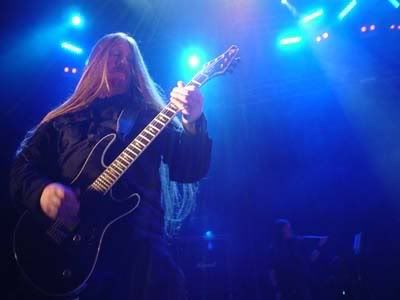 After the first 3 songs were done, I made my way back to the crowd to fully enjoy the rest of the set. I must say that Aaron is one of the most intriguing vocalists of the genre and it's one of the best performers I've seen in many years. His stage presence is commanding and very mystical unlike many other vocalists that just not seem to get into their music and lyrics too much.
The whole band's performance is also one of the most solid ones I've seen to date, every single note in every single song was played to perfection with a crystal clear sound. For a band that does not play many live shows per year they are amazing professionals, since their performance was excellent.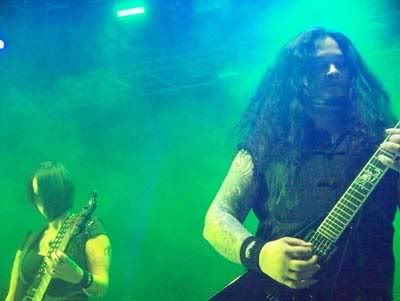 All songs went by in a breeze and time seemed to fly by, but I really enjoyed the band's performance that if I die after their set I would die a happy person.
My Dying Bride Picture Gallery
Also check out our interview with Aaron from My Dying Bride here.
22:30 Týr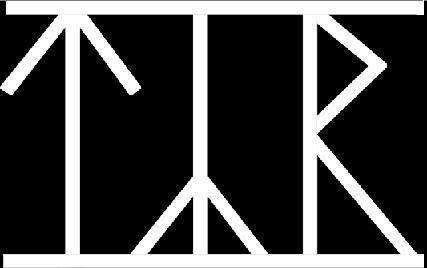 After the awesome set from My Dying Bride, I was psyched to watch Týr again. The band from the Faroe Islands is one of my favorite Viking Metal bands, and they have proven that they deserve the title of the new kings of Viking Metal.
I've seen Týr at Tuska 2008 and recently in a club show in Salt Lake City, Utah, as part of their extensive USA tour. Every time the band has performed they have nailed all their songs to perfection creating the perfect Viking atmosphere. Their amazing melodic guitar music filled the air once again and it had most people head banging to their traditional anthems from their album "Land" they also featured some songs from their up coming (and great by the way) new album "By the Light of the Northern Star".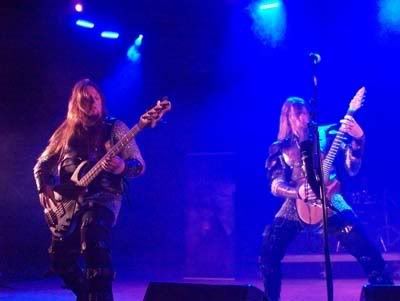 Henri and Trejil are very talented guitar players and you can see the quality of their work in every song. They are perfectly complemented by the precise drumming of Kari and the bass guitar line of Gunnar. This is one of my favorite bands, and they clearly show they can give one hell of a show.
After Týr's set I had to find my way to my camping site taking 2 trams, but it was definitely worth it. WGT 2009 started with full strength and it was only the beginning.
Be sure to checkout some of our videos from WGT at our brand new YouTube channel here