Posted By:

Dark Emperor

Comments:

0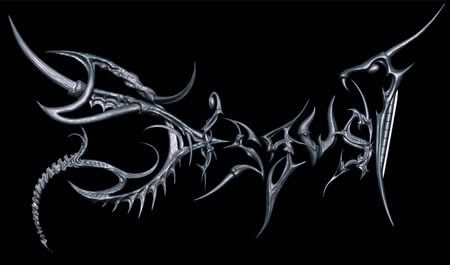 Disgust is a Mexican old school Death Metal band, that brings back all our memories of the good old days of Death Metal. We had a chance to have a chat with the band and here is their answers to our questions:
Thanks for the interview, and let's get started with the questions:
Infenral Masquerade: What elements (musically and ideologically) are incorporated into the bands music and overall concept (there was not a lot of information from the band on the internet)?
We're not a concept band in the sense of following a specific set of rules on our compositions. If you listen to our earlier demo and our album you'll find very different taints of styles within metal and rock in general. We do have very similar musical tastes and we were drinking and listening to almost the same thrash and death metal bands since we were kids, so we're basically metal fans making the kind of music we like to listen to.
I.M: How do you think the band has evolved from your formation in 2002 to the current status of the band in 2009?
            I think we definitely got tighter as the years went by. The band sounds way more solid than it used to do, and we've come to the point where it's easier to transmit all the energy of the songs to the audience and put up a better show.
I.M: There was a window of 5 years between your 2003 demo, and your first album "Crucifucked", what happened with the band in this period of time?
            We were gathering a good following when we recorded the first demo, but unfortunately and for personal reasons the guitar player had to part for the period of a year and a couple of months in which the band was in complete inactivity. After that we gathered again and performed a few shows and just after warming up the guitarist had to leave yet again since he was called to work far away from town. The band staid hung for a bit more of two years and last year we finally gathered again eager to put out an album that grew from a couple of songs we had done in the first reunion. We basically worked straight till we completed the new record, composing on the fly but with the ideas flowing easily like if we were still playing.
I.M: Is there anything in the works in terms of a new album?
            We still need to do some promotion on this record but we've started working on new songs. We want this new album to come out better in terms of production but we need to be noticed a little bit more before putting it out. After so many years of inactivity we arrived to a new scene filled with death-core and metal-core bands, but we're still finding acceptance between the youngsters attending the shows. We just finished the recording of a music video for the song "Crucifucked", which will helpfully call attention to the band, the album, and could lead to further bookings.
I.M: Do you mainly perform locally in Mexico? Or have you had the opportunity to tour other countries?
            Yes, up to this date we've performed only within our state but we're working on booking some shows on the northern part of the country. We recently had the opportunity to open up a show for Morbid Angel which was a very rewarding experience since the crowd responded great to our songs.
I.M: Any other different countries you have plans of touring? Or that are in your top 10 to visit for a tour?
            At the moment, the southern region of the United States would seem like the most likely to do, since we're located at the southern border of Texas and New Mexico. We're sending out promotional material hoping to hit some shows at El Paso and hopefully start moving up north.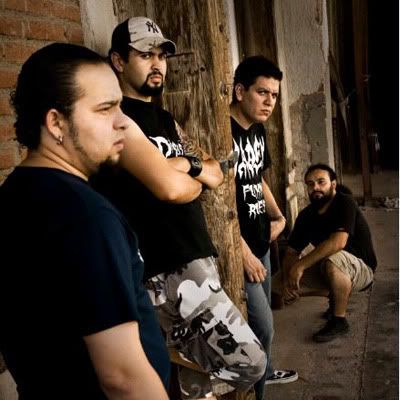 I.M: What do you think about the Death metal scene in Mexico? Any 'unknown' bands that you would recommend to our readers?
            We've gotten a bit disconnected from the metal scene in the country, when we were kids and hitting every show that came to town there was a band called "Cenotaph" which was really good in terms of musical composition. Up to this day I'm not familiar with any old school death metal band since trends have moved a bit but there should be some good bands worth checking out in the Monterrey and Veracruz area since there are some labels running up  a big number of bands in there. There's a local band called "Vastoberant" which you should definitely check out, we're very good friends and they're putting up a record which should come up in a couple of months.  www.myspace.com/vastoberant
I.M: How has the internet (myspace, etc) and technology (cheaper recording tools) impacted how you promote your band?  What have been the advantages and disadvantages of this?
            Internet plays a big role on the music business today, even if your band is not a business. Sites like cdbaby.com are helping musicians get their music sold via internet to the whole world and in the states through mail. Our music is currently available through cdbaby.com, amazon, itunes, amiestreet.com and many other sites which could lead to getting to be known across sea. And of course, modern piracy makes you music available to everyone about anywhere in the globe.
            As far as the recording technology, it allowed us to make this album happen. We were able to produce the record by ourselves, getting to very decent production level that would otherwise cost tons of money a few years ago.
Again, thanks for the interview, is there anything else you want to add for our readers?
            We want to invite your readers to check us out and add us to ourspace url www.myspace.com/disgustmetal. We should be announcing the release of the video anytime soon so keep on checking our site constantly. There's also a page within cdbaby where you could listen to the album preview as a whole for free, so they might want to check that out www.cdbaby.com/cd/disgust Feel free to contact us for any concern though our band's myspace page. Thank you very much for the interview, we'll be in touch and give you word of the video and upcoming album.