Posted By:

Dark Emperor

Comments:

0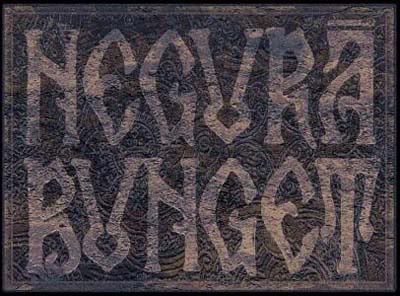 Infernal Masquerade: Thanks for the interview and let's get started with the questions:
Negură Bunget has been around since 1995, but the band disbanded and now only features Negru as the only remaining original member. Why did you guys decided to call it quits? And later the band was revived only by Negru?
Negura Bunget was never disbanded. Former members Sol Faur and Hupogrammos parted ways with the band in 2009, and we simply continued with a new line-up. We already had some live members playing with us for years, who are now official members. Beside them we also got 3 new members.
I.M: Being one of the most interesting underground Atmospheric/Progressive Black Metal bands, what is the main force driving you to make music in this particular style?
Our spiritual interest is I'd say what makes Negura Bunget stand apart musically. We are fortunate to come from lands with a rich and powerful spiritual past which we are deeply connected to.
I.M: How do you think the band has grown musically in all these years?
I think we just had a natural evolution. The band is just a reflection of our interests in our personal lives. At the same time doing music changes you from within, the more you get lost into the spiritual quest of getting the ideas and shaping them into music. So we are who we are now partly due to the music we created all this time.
I.M: Having a very ritualistic feeling to your music what messages are you transmitting with this feeling?
We rather express our quest through the music, share it with the audience, which can always take it further on their own. Rituals and symbols are always powerful means to transmit some complex spiritual content, that's why they are so fascinating. We use them because they fascinate us as well. What counts for us in the end is more to open new horizons and perspective for the listener.
I.M: Why do you guys feel you needed to re-record "Maiastru Sfetnic" as "Maiestrit"?
We were never satisfied with the way the original album turned out. We always knew there's a lot more that we didn't managed to capture, and wanted to do it right.
I.M: Why did you guys signed with Lupus Lounge / Prophecy in order to re-release part of the back catalogue and this re-recording album?
Our deal with Prophecy is a bit dual. On one had they released our older materials, including now Maiestrit, which is more of a new material though, but on the other hand they will also release some new albums after the end of our deal with code666.
I.M: The new albums will be coming through Code666, we read about the special edition featuring a wooden box and earth from the place the album comes from. What is the idea behind releasing such an item?
Every aspect of a release is important for us. Doing this special edition will only give people a closer and more direct experience with our music and spirit. The idea behind the new album is about the ages of the land… so having a piece of that land is again a symbolical relation.
I.M: How is the new and expanded line-up working for Negură Bunget?
The new line-up is quite well I'd say. I was fortunate to find some people that can really put 100% in the band. The result is now this new album, and so far the reactions have been more than positive.
I.M: Having a busy tour schedule in Europe, do you guys have any plans to make it over to the USA?
We do plan a US tour later this year, but it won't be easy to do it. We toured a lot all over Europe, but unfortunately not yet in the US.
I.M: Can you tell us more about "Vîrstele pămîntului" your next release?
Vîrstele pămîntului is an album about places of the earth and places of the spirit, about bounds transcending worlds. The work on the album was completed on a seclusion we took into the wilderness of the mountains, concentrating solely on the work for the album. Now album will be released by code666 Records in a special limited edition - handmade wood box, roped and filled with the very earth of the place it comes from. Release date is scheduled for end of March 2010.
I.M: If you guys had unlimited budget for a live show, what would you use in order to transmit the full Negură Bunget experience to the audience?
Well, we are actually planning something like this. Not the unlimited budget, but the live experience to transmit the full Negura Bunget experience to the audience. If all goes right, you will soon know the details about this. All I can say is it will be something ample and spectacular. And again, every little detail has to be on the right place.
I.M: Anything else you want to add for your fans and our readers?
Just to follow everything on your own, keep your soul and spirit open!
More Information: http://www.negurabunget.com/ and http://myspace.com/negurabunget