Posted By:

Dark Emperor

Comments:

0

Infernal Masquerade: Thanks for the interview, and let's get started with the question:
I.M: "Arrival" marks WildeStarr's first release, but the band formed in 2003. Why did it take so long for this release to happen?
Dave:  Several reasons. David Chastain hired me in 2002 to play bass on the new CHASTAIN CD he was recording at that time. London and I worked together on that album, and she recorded and engineered the bass tracks for me. (That CD, "In an Outrage" came out in 2004). I ended up back in VR in 2005 and played bass on the WarBall CD that came out in 2006. Then I left VR. All this time I was working on songs with London. I quit drinking in 2005, and that's when things really started for us. I needed some time to work on my guitar playing and refine the songs. I could hardly play guitar just 3 years ago! Once I was clean and sober, my playing, ability, technique, and song writing improved dramatically. 6 years seems like a long time, but there was lots going on… both musically and personally.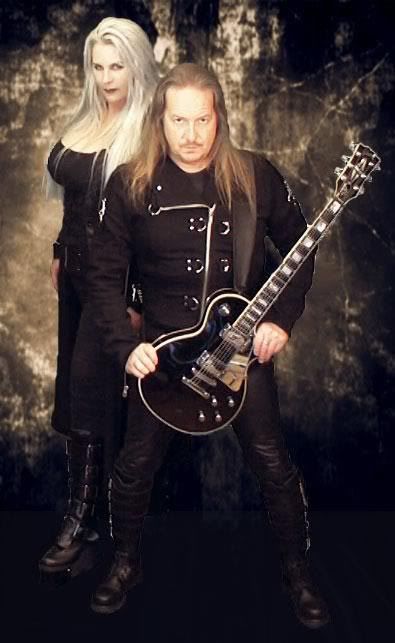 I.M: Can you please tell us more about the concept behind "Arrival", is it an album self-proclaiming the arrival of WildeStarr?
Dave: I don't really consider it a concept, but I guess it could come across as one. To me, it was London and I writing 10 kick ass songs and showing the world who and what we are about. I think we did a pretty damn good job.
I.M:  The album features a very unique sound that mixes some old school Power Metal elements with newer Gothic Metal influences, how did you guys crafted the band's current sound?
Dave:  I don't really know! I have been around a long time, and lots of my influences go back to the 70's and 80's… some even back to the 60's when I was first listening to music. I would say Judas Priest is my favorite band, they were a big influence for sure. I think my years in VR rubbed off on me, I played with some very talented people and made some great records. London listens to more current stuff that is out there, I hardly ever do. I don't think there was any master plan to mix new and old ideas. We just wrote the songs and followed our hearts. And, we trusted each other.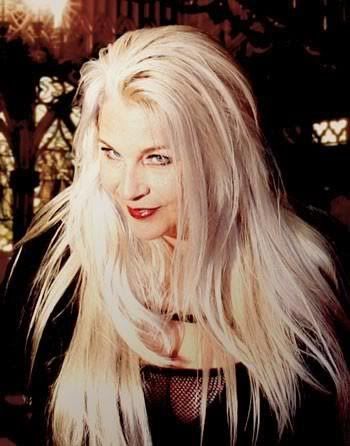 I.M: What do you think makes WildeStarr standout from the very crowded Melodic Power Metal genre?
Dave: Great question. I would say Londons vocals and melodies for sure. Most metal singers today are not very good, and that's putting it mildly. London is in a league with people like Rob Halford, the late Carl Albert, and Geoff Tate, there are not many men or women out there who can sing on that level. I think I am a pretty good guitar player and song writer, and we make a great team. The fact that we are a duo, that makes us stand out a bit as well. Aside from the drums, London and I did everything on the CD our selves.
I.M: What are the main musical influences behind the members of WildeStarr?
Dave: For me, KISS was the band that made me want to play music. I saw them in 1977 on the Love Gun tour, and that was it…. my life changed! Other bands… Judas Priest, Thin Lizzy, UFO, BOC, Savatage, VR, X-Japan … I could go on and on. I think you can hear the Thin Lizzy influence for sure, I do lots of guitar harmonies. London is really into DIO, Judas Priest, and Queensryche.
I.M: Are you guys shopping for a label or you are well set with Furnace Maximus Records?
Dave: Nothing is set in stone. We have our own label, and control everything that goes on. But we are looking for better distribution, and if the right deal comes along we will know it.
I.M: Can you please tell us more about how London Wilde joined the band full-time?
Dave: London and I go way back, we met around 87 or 88. She used to go see me play in VR, so that is how we met. Fast forward to 15 years later, I don't remember to be honest how this actually came about. It all seems a bit vague to me when I look back on it. We were working on recording the CHASTAIN bass tracks, and I showed her some of my song ideas. I was still drinking heavily then, so things are a bit fuzzy to me. I know we started to write some songs together, and there was definitely some magic. I never auditioned or thought of anyone else singing with me. I am not one of those guys who will audition 50 people for my band; I have no time or patience for that stuff. She said she wanted to sing, so I probably just said... Fine, Lets do it! 
I.M: Have you guys started thinking about the next album already?
Dave: YES. I have lots of song ideas both new and old. We have some great stuff left over from Arrival that we did not use, so we have those plus lots of new songs and ideas as well. I don't think there will be any problem in that area!
I.M: Any other things you wanted to add for your fans and our readers?
Dave: Thanks for all the love and support from everyone out there. You know who you are!
I.M: Thanks for the interview! And good luck promoting the new album
Dave: Thank you!!
For more information about WildeStarr, visit: